The Celebration Box Story
It all started when two friends came together to offer an alternative to boring gifts in New Zealand. Celebration Box was born in 2018, as the perfect excuse to never gift socks again!
Gift Boxes full of doughnuts and sweet treats that could be delivered anywhere in the country. We were the first ones to do it and man, it really went crazy on social media.
We've had you covered, whether it was your friends graduation, if you were in the dog box with your girlfriend, whether you forgot your dads birthday, or even if you're just addicted to treats and wanted to spoil yourself.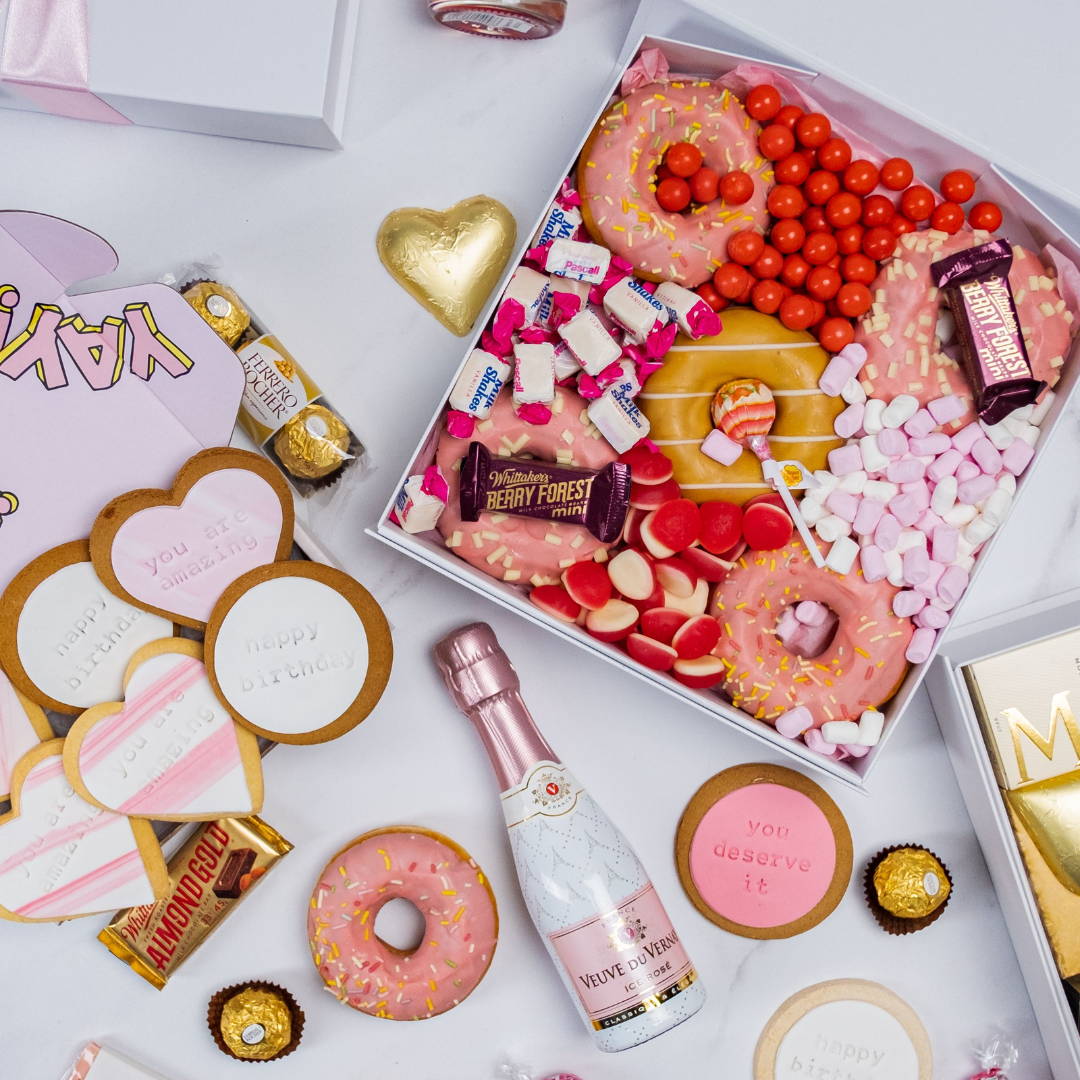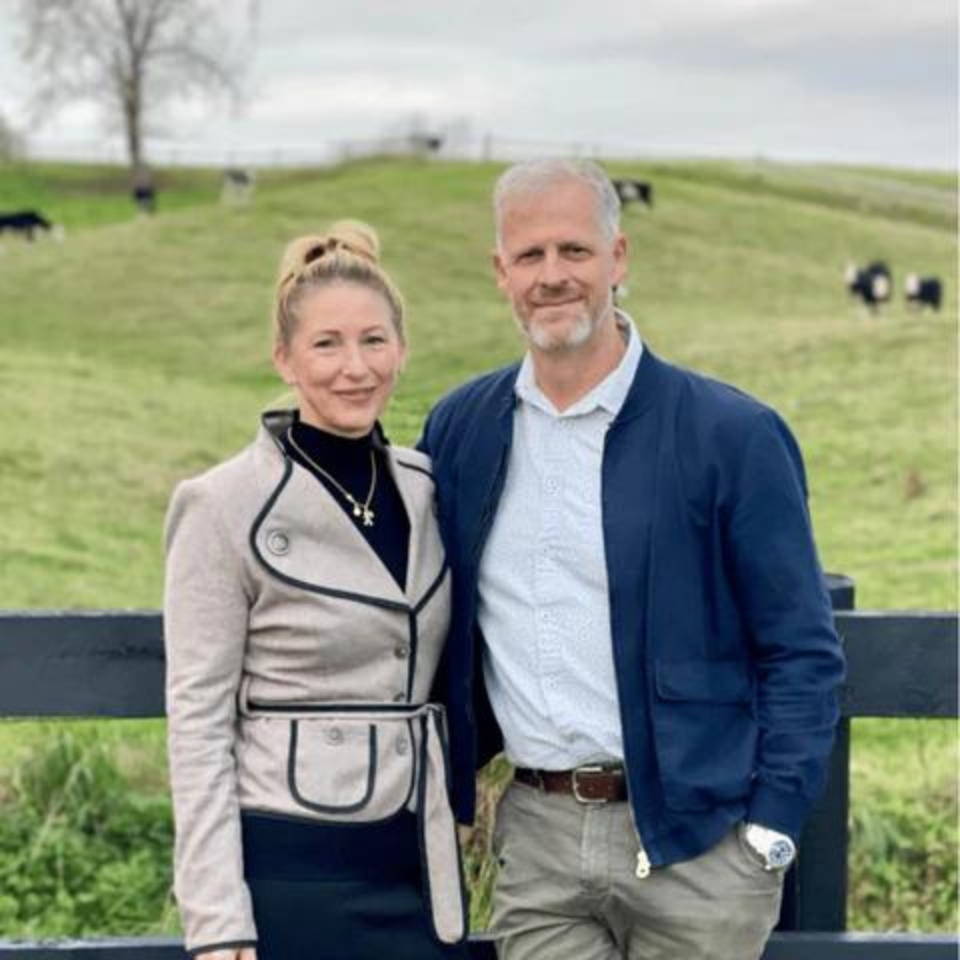 As a small business, we grew so fast that we had our fair share of hiccups and a bit of bad press too. Then like white knights, Mel & Wayne from Kennerley Gourmet Grocery flew in and took over the business taking us to the next level.
We worked really hard to make sure we fixed up the things that weren't working so well. Most importantly, we wanted you to be able to trust that we would take care of all the hard stuff behind the scenes to make sure your gift gets delivered on time.
We listened to our customers, adding more and more personalisation for our gift boxes, better shipping options even video messaging. Our customers started to see the changes and the positive feedback started to roll in!
And now we're here, setting the new standard for modern gifting in New Zealand through innovation. We love setting trends, we always want to be one step ahead.
We believe that gifting has the power to connect people, and we've become more than just a gift box company.
We started to see how much the thought behind the gift became the most important part.
It isn't just a gift, it's a way for you to share your heart with someone else, to bring back memories and to show how much you care. That's why we're so proud to be able to help you celebrate your special moments and create meaningful memories.
We're still the same fun loving, 'gram worthy Celebration Box, you all came to know and love (or loathe) but we've grown up a lot, learned from our mistakes and now we're ready to go big!
We may be small now but we have big goals and we're determined to reach them.
We're going to be New Zealand's Only Gifting Empire!
Just watch us!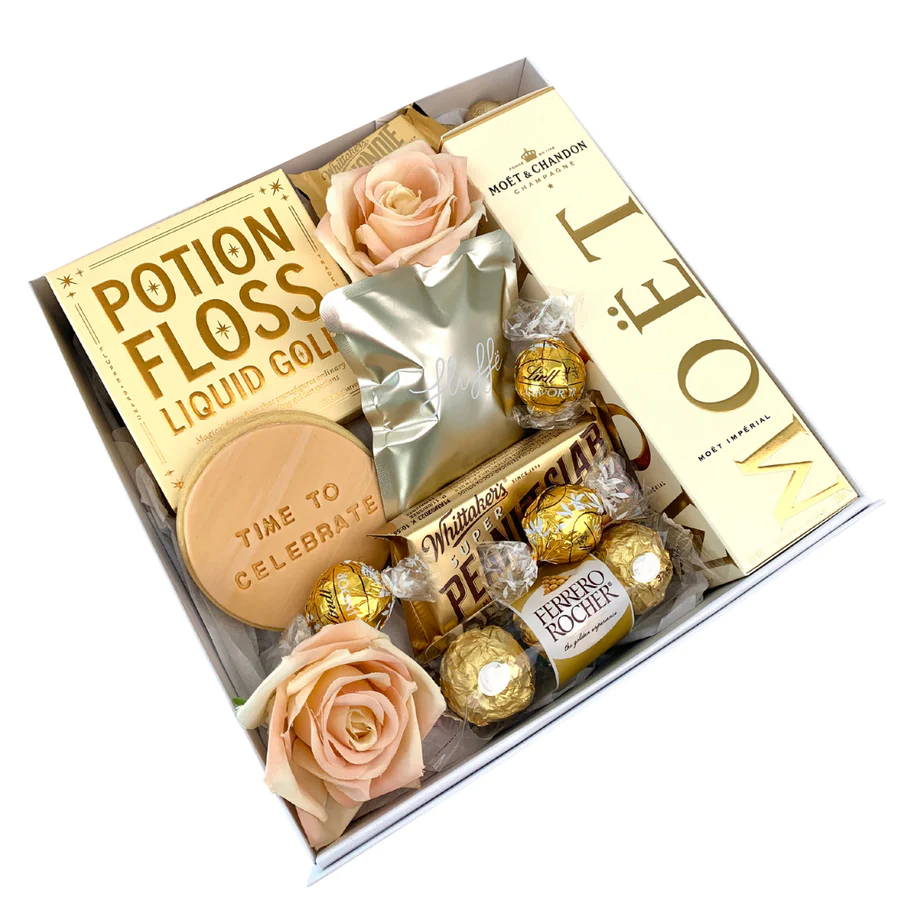 Here are some photos below of our amazing team in action, helping to create all of your beautiful Celebration Boxes every day!